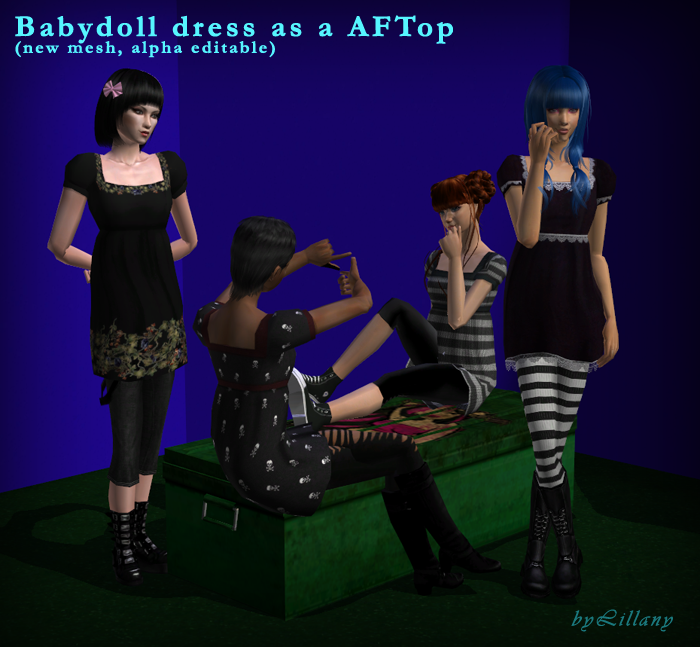 So even I thought I'll never do meshes I just couldn't help myself. I wanted a puffy babydoll dress as a top and couldn't find a mesh I like. And for extra challenge I wanted it alpha editable. I did regret that decision during 4 hours I spent experimenting with values until I finally managed to get all the layers to show as they suppose to.
Don't get me wrong, I take very little credit for actual meshing. I took Flinn's dress mesh and reconstructed it to fit my desires. All the credit should go to him. It's really a great mesh.
I also had to do some changes in UV map so if you want to transfer textures you have from that mesh some copy/paste action will be needed.

Since I only have idea for 2 textures I wanted that was a bit of a problem. Big thank you to all the wonderful people on GoS that helped me with much needed inspiration.
There are 16 textures now.

I'm not good at providing color variety so I apologize for that in advance.






If you would like to do your magic with mesh please check policy



enjoy!
EDIT:
on anyersim's initiative oph3lia added fat and pregnant morphs. Thank you guys !!!
You now the drill: just replace the original mesh file with new one.


Current Mood:

hungry