Apparently I was a very good girl this year (I'm sure Canada would agree) and I got Eva to be my secret santa.
Look what she gave me: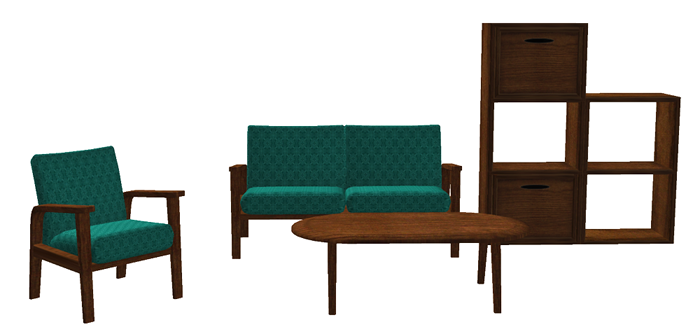 There is a bunch of recolors.
Isn't she amazing??????
You can download it at GOS
here
Second, I did a joined forces project on GOS with
jaccirocker
and made some textures for meshes she made.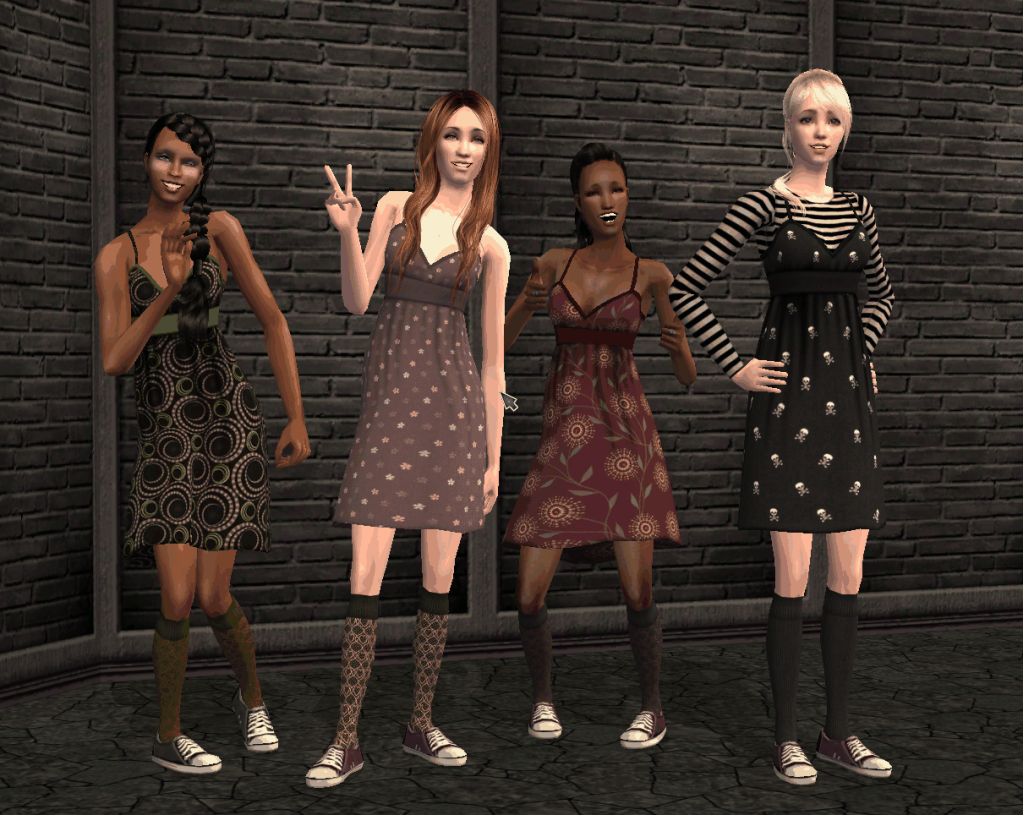 Excuse my poor pictures, I just installed windows and forgot to click on do not show mouse pointer in my capture program.
you can download them on her DW here.
First, my secret santa gift.
xie_belle
page and tried it and the last sentence made me laugh so much I just had to post it.
Dear Santa...

Dear Santa,

This year I've been busy!

In November I had a shoot-out with rival gang lords on the 5 near LA (-76 points). Last Thursday
rosalen_knight and I robbed a bank (-50 points). Last Monday I gave
needlecream a Dutch Oven (-10 points). Last Sunday on a flight to Colorado Springs, I stole the emergency flight information card (-40 points). In March I ruled Canada as a kind and benevolent dictator (700 points).

Overall, I've been nice (524 points). For Christmas I deserve an XBox 360!


Sincerely,
lillany
I saw this on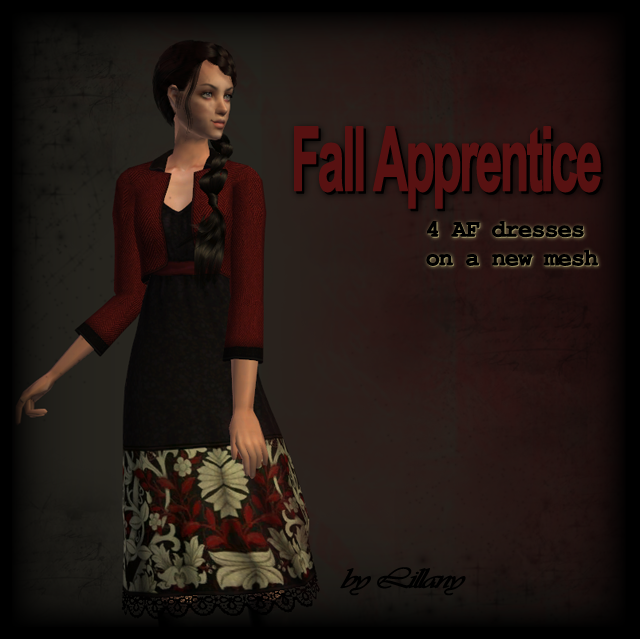 Before anything else I would like to thank everyone who commented on my last post. It really made me feel wonderful and grateful for being a part of such a amazing community. Thank you all so much.
After that I really had no choice but to make more stuff. I hope you will like these as much you liked those.
(
previews & download
Collapse
)
I made some more dresses
Current Mood:

busy

Current Music:

Dusty Springfield
Hello everyone.
Feeling bit disconnected lately. So many things to do and so little free time to actually do them. I've been working on these pieces for few weeks now. Those are my favorite bits of furniture that I constantly use and at least in my opinion have too few recolours of them. I did plan to make this set more versatile, with more objects, but I'm not quite satisfied with the rest of them so they will just have to wait for bit more time in my schedule. Hope you will forgive me unbalance in numbers of recolors, complete obsession with that end table and as usual my inability to work with full colour spectrum.
(
preview and download
Collapse
)
Current Mood:

rushed
Well vacation is over :'(
It's back to work and back to sims (am I weird because I missed going to work too?).
Finally I'm at my own computer and can spend some time doing whatever I like to do.
Omg, so many new stuff to download and so many legacies to read.
You guys have been rather busy last few weeks.
But I wasn't completely lazy either. I saw that GoS monthly theme is community and decided to join in the fun.
Since I have very little recolours of bars that I could call grungy and that would visually fit in my game I decided to make one.
Title is reflection of my feelings toward island counters so take no offence.
(
preview and download link
Collapse
)
Current Mood:

sick
I just realized that I totally forgot to put generation 2 to download. And I have it on my mediafire for like three weeks. Ups...
(
download links
Collapse
)
Current Mood:

embarrassed
Warning:
This is a bit of a content dump.
After going on a huge texture hunt yesterday I realized that most of my new textures are wood textures. Not really useful for making clothes. So I decided to do some object recolours. And I have to admit doing that is a lot easier than doing clothes. And takes so much less time (everything is so wonderfully squarey).
(
preview pics and download link
Collapse
)
Current Mood:

bouncy
Mesh is by
Liana
, thank you very much it was a very nice mesh to work with.
P.S. does anyone knows is there an adault mesh? I was planing to make dresses for adoults and discovered it's a teen mesh only when I was posting the link in the tutorial? I know silly me. But I downloaded the dress and didn't even put it in game when I started working on it.

P.S.S. My first model looks like she's picking her nose doesn't she?

P.S.S.S. I hate when LJ cut fails me....
Well this was a busy week. Or start of the week. But we have a holiday tomorrow ( :D yay) and I finally managed to take some pictures of the dresses I made. And here they are. 8 summer dresses for your teens.
Current Mood:

giggly
Depending on how mesh was mapped it can be real nightmare to match textures you're putting on it so that they would look nice. One solution to this is to add seams. Because if there is a seam then it is perfectly natural that pattern on fabric will not match on sides.
It's really a simple thing to do.
Few weeks ago
needlecream
asked me to explain the process, so I assembled a small tutorial on how I do it. This is is a bit more user friendly version of it (I hope, I suck at explaining).
And big
thank you
to her for encouraging me to put this up here.
(
Read more...
Collapse
)
This is a tutorial on how to make seams on clothes using uv maps.
Current Mood:

devious