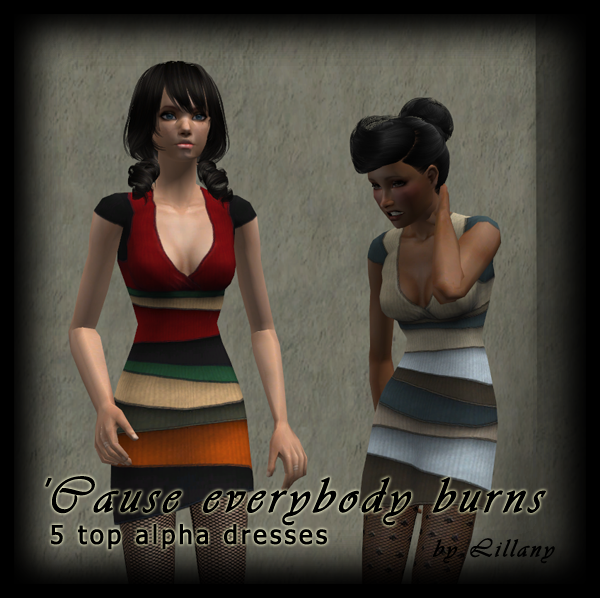 .
So these are actually tops that pretend to be dresses. They are on a mesh by
Simal
, thank you very much even you're on TSR.
If you need bottoms I recommend to go to
jesstheex
she has bunch of nice ones that fit under this dress. She also has dresses on same mesh that I just adore.
I tried to do autumn colours. I'll let you be the judge if I succeeded or not.
fronts:
respective behinds:
P.S. You know it wouldn't kill you to comment ...
P.S.S. If anyone wants to recolor let me know and I'll send you .psd
.
I made some dresses...
Current Music:

Vanessa Carlton